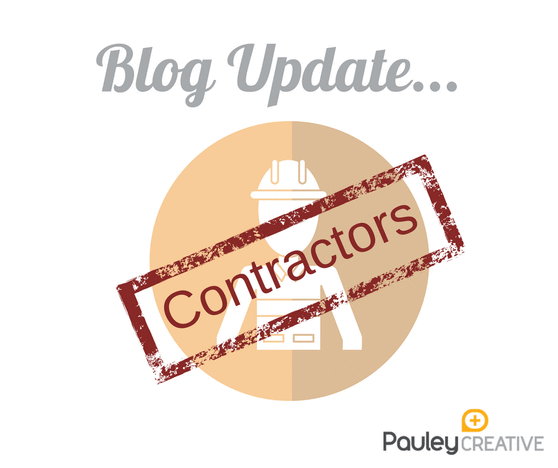 Facebook is famously known for dividing opinion when it comes to using the platform from both a personal and professional perspective.
It certainly sparks conversation… What type of content should you be posting? How many audience members will it reach? Is paid for advertising necessary, and is all the effort actually worth it?
Over the years we've been following up on just how effective Facebook marketing is for construction businesses by analysing the Top UK Contractors, including the likes of Amey UK, Mitie Group and Skanska.
So what are the stats telling us about how Facebook marketing for contractors has changed in the space of three years?
Facebook Stats for Construction Marketers
The amount of active company pages has increased from 47% in 2015 to 65% in 2018. This implies that contractors are constantly shifting their social media focus towards developing a stronger online presence over Facebook.
Those active company Facebook pages have shown a consistent increase in likes over the past three years. Engagement is growing, and those searching for construction business on Facebook are continuing to show an interest in what content they have to offer.
Updates to all Facebook pages have become more consistent, rising from 41% in 2015 to 59% in 2018. This suggests that contractors are focusing their efforts towards developing a more stringent and refined Facebook marketing strategy, where every post serves a purpose and helps towards achieving a particular business goal.
So how are these companies best implementing their Facebook marketing efforts?
Collaborative Thinking
Recently announced by CEO Mark Zuckerberg, Facebook has changed their mission statement from making the world "more open and connected" to bringing "the world closer together".  The reason for the change was to strive for a more positive outcome from this sense of connection, which is now reflected in the way in which companies are approaching their Facebook campaigns.
With this in mind, contractors are beginning to question their own role in making a difference to the community and are looking to educate their following on important matters that lie outside of their day-to-day business role. Amey UK use Facebook to promote their #EveryoneAmey hashtag campaign, created to showcase their commitment to addressing important issues such as mental health and support for the Armed Forces. By promoting a sense of collaboration with how we can all help to evoke change, Amey UK are using Facebook to humanise their brand and have their voice heard on issues that matter.
BAM Construct UK are also using Facebook to make their mark on other important subjects such as building equality through this years #PrideLondon event, again humanising their brand and showcasing their enthusiasm in striving for positive global changes.
This sense of inclusivity and support is further highlighted through what Amey UK provide as a business – with their inhouse training support and project collaboration. They've included a wide range of quality video content to demonstrate the training opportunities for graduates at Amey UK, as well as how they're going that extra mile to ensure all colleagues are involved in project collaboration. It's important to note here that in order to maximise your efforts over Facebook, a high level of your content focus must shift towards video marketing, with all social platforms, including Facebook, working to compete against the likes of Youtube. You can see the likeness between Facebook's new video format and Youtube from the way in which you can click on 'related video content' on the right hand side. Investing in video content is crucial to achieving high levels of social engagement and interaction with the right audience groups.
Industry Innovators
Skanska UK effectively use Facebook to promote themselves as innovative thought leaders within the industry. Posts often contain information about their latest projects and the incorporation of the latest technology, such as virtual reality and artificial intelligence. By demonstrating their focus on all things digital, Skanska are positioning their business as forward thinkers, willing to adapt to the way in which online behaviour and everyday job roles are changing. Quality images and relevant links ensure that those interested are taken away from Facebook and onto the relevant website page for more information.
Visual Reports
MACE group  have created a #MaceInsights campaign to effectively repurpose their latest reports into engaging visuals. Again tapping in to the social shift towards visual content, MACE are providing their most wanted research into digestible, shareable chunks to increase engagement and persuade loyal Facebook followers to visit the full report on their website. It's all about learning which tactics work best to engage your audience on social media enough to encourage them to leave their task and click through to your construction website.
Event Promotion
Mitie Group use Facebook not only to create engaging content with their audience but to also provide relevant company information and upcoming events. You can share company events and track past events on your company Facebook page, so that website visitors are able to see what your business typically get involved with. Signing up attendees via Facebook, with the potential help of paid advertising, may be a faster and more efficient way of ensuring every event you plan has a positive turnout and a large number of attendees.
Project engagement
Trying to consider other ways of showcasing your latest projects? Are your audience growing tired of the same social posts and case study descriptions? BAM Construct UK have used their Facebook page to showcase 'virtual tours' of what a future project will look like – taking users on a guided tour before the build has even commenced. This is a brilliant example of effective ways to provide 'added value' to your target audience – by giving them an exclusive insight into the latest site development. It also provokes further engagement with your audience by providing a topic to discuss opinions and gain insightful feedback.

So let's have a breather…what have we learnt so far?
Represent your brand as approachable and authentic – be a real human being. This involves finding effective ways to educate your target audience, to join in with industry-led conversations and to demonstrate an interest for more prominent global issues. Show that you care and gain respect in return – do not use social to sell.
Gain more visual content. Facebook users spend an average of 

1.7 seconds

 with any piece of mobile content on the platform, compared to 2.5 seconds on desktop. Those interactions become even briefer with younger audiences, and they are growing shorter all the time. While this may be presented as a challenge for contractors, research from Nielsen 

has shown

 that 38 percent of brand recall, 23 percent of brand awareness and 25 percent of purchase intent is driven by video impressions shorter than two seconds. Decreasing attention spans doesn't necessarily mean harder work – think of snappy GIF's, 5 second videos, visual ads and simple imagery that will work just as hard within the small time frame.
What else is worth considering?
The format of company Facebook pages is constantly being updated, so while it's important to gain ideas from the above examples on content distribution, it's also worth getting to grips with the basic features provided that will hugely affect the success of your Facebook company page.
Service Descriptions
Facebook's new 'services' tab on the left hand side enables you to clearly state exactly what you provide as a company – Mitie Group have used this to clearly outline what they have to offer to their customers. How can you provide a breakdown of your services in a clear and efficient manner to your Facebook audience?
Company Story
The 'About' section now provides you with the opportunity to tell your audience more about who you are as a business in a sleek, storytelling format. While your vision and mission statements are crucial to how you structure this piece, it also provides you with the opportunity to add more creative flair to the background story of your business. How can you use this opportunity to further draw interest with your audience groups – what key aspects would be of most interest to them and what may they not be aware of?
Platform linking
While a structured social activity calendar will demonstrate that each social platform is used to achieve different business goals, there may be crossovers of interest and discussions that are relevant between two or three social sites. Facebook's settings tab on the left hand side, which is flexible depending on what you wish to display, provides an option to connect your Facebook company page to other social platforms. Amey PLC use this to display relevant tweets around their latest project updates, which in turn can persuade your Facebook audience to follow your other social platforms, keeping everything fluid and integrated.
Customer Support
Another option is to group all 'customer support' related questions into the one section of your company page – meaning that you can keep track on responses while providing other Facebook users with visibility on frequently asked questions.While this is beneficial to your Facebook following, it's important to dedicate responses to a specific colleague to avoid any negative comments or unanswered questions that may reflect badly on your company.
Video banner content
Balfour Beatty are one of the few contractors to have already implemented a video to automatically play as their company banner image. This gives a nice insight into their business and makes the entire page appear fluid in style. If you'd like to create such a feature, it's important to consider where else you could implement video marketing to make the most of both time and resource involved. Why not consider creating a range of versions in line with your brand message to be implemented across a range of social platforms and email campaigns?


Location and Contact Details
Last but not least, and probably the most simple to implement, is filling out your specific location details on your company page. This may sound obvious but you'd be surprised how many businesses have forgotten to add this or keep it updated.  Site address, contact number, website and contact links should be the priority points included here; these should be kept consistent across all social platforms and website pages.
Some final tips to leave you with…
Make the most of your profile. Include the most relevant links to your website, descriptions of your service, location and contact information, and decide exactly which banner image/video would work best to showcase just how good a company you are. Remember to present your Facebook profile based on what best reflects your company and business objectives – which buttons are best to display, and what options do you want to give your visitors?
Use keywords in your profile and posts that people are most likely to search for in relation to your product – that way your page will appear more prominently in search engine results. A key advantage of having a Facebook page for your business is that customers will be able to find you more easily from their mobile devices.
Post content that people typically enjoy on Facebook. Images and video, in particular, tend to attract the most likes, shares and comments. According to Facebook, images account for 75% of content posted by brands.
The content you post should show the human side of your business, but make sure it is in line with your brand values and does not damage your reputation. Create a social media policy so that your employees don't go 'off-message' with their comments.
Consider advertising on Facebook if you want to reach specific groups. Facebook allows you to target ads based on everything from location and demographics to behaviour and interests. Why not start to build a following organically first, and if you feel that you need a little more precision with who you're targeting, opt to test an advert and see how it performs in the long run.
Engage with your followers. Facebook users love to talk to real people and share their news and views. Reply to queries and respond to comments, including any complaints. You can also encourage discussion and feedback by creating a 'community' section – positive user-generated content provides a very powerful endorsement for your business.
Be sure to measure everything. Page Insights provides an overview of who your customers are and how they're connecting with your business. You can also use the Adverts Manager dashboard to see how your ads are performing against your objectives. What should you be doing more of and what tactic needs to be ditched? Social media takes time and resource, so make sure you're utilising it to the best of your ability.
Last but not least, are you 100% sure your target audience are active on Facebook? While it may be performing well for these contractors, do you need more clarity on how your audience are behaving online? You may need to take a step back and carry out some stringent customer research first – how are they researching your services online?
For further advice on how we can help you to maximise your social media strategy and provide stringent customer research, please don't hesitate to give us a call on 01908 761707, or email us at talk@pauleycreative.co.uk.
In the mean time, why not download our Social Media eBook to see which other platforms may be of interest to your construction business?
Blog sign up
Sign up to receive a monthly round up of our digital marketing for construction blog.